IPCS Staff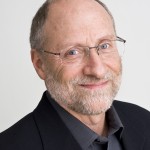 Stanley Dusk is the owner and manager of Independent Pest Control Sydney. He brings many years of experience in assessing pestilent scenarios and rigorous training in a broad spectrum of techniques for amelioration. He is certified by the Australian Pest Controllers Society and is a member of the Darling Harbour Business Chamber.
Stanley has been searching for pests all his life. As the principal inspector of IPCS he provides expert and professional services to assess and deal with all manner of pests.
Prior to joining Independent Pest Control Sydney Dr. Dusk undertook graduate studies at the Australian National University where he completed a Ph.D. in Religious Studies in the School of Culture, History & Language. His focus there was the Hindu religious tradition and its influences in Indonesia leading to a dissertation on "The Smarta Tradition and the Art of Prambanan". He remains fascinated by all manner of religious expression and practice and regularly gets caught up in artifacts encountered in IPCS engagements.
Stanley Dusk is also a man of diverse talents and interests. For example he is an experienced diving instructor and a connoisseur of corals.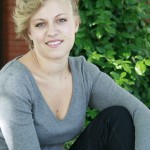 Laura Martin brings a strong technical background to the IPCS team. Her studies range from the life cycles of pests, with emphasis on their sites of reproduction, to chemical and other pesticides. Quite simply, she is relentless in her quest to uncover pests and ruthless in her efforts at eradicating them.
Ms. Martin began her formal training at the Paddington campus of the University of New South Wales where she undertook a Bachelor of Science degree in Biology. She continued her studies with a Masters of Science specializing in Entomology.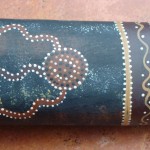 Ethan Talylor comes to IPCS from his previous position as an Aboriginal Ranger in Darwin. He brings a wealth of traditional knowledge not only of the land but of both native and invasive species as well as formal training to his role as an inspector and assessor of pest damage and control.
IPCS Associates
Iris Häussler has a degree in fine art from the Akademie der Bildenden Künste, München. She has collaborated with ASO in Toronto, Canada, and with IPCS on several previous projects. In 2008 Iris choreographed and coordinated public visits to the site of the Grange Excavation project as part of the reopening of the Art Gallery of Ontario. Most notably, she was instrumental in transcribing handwritten notes from the papers of Dr. Peter Gaster. Iris is currently on Cockatoo Island assisting IPCS in documenting the series of non-canonical artifacts of human creation recently discovered there.
IPCS Consultants
Gerald McMaster, OC, PhD, is a curator, artist and writer, and currently the artistic director of the 18th Biennale of Sydney, Australia, together with Catherine de Zegher. Since 2005, Gerald has been the Fredrik S. Eaton Curator of Canadian Art at the Art Gallery of Ontario, Toronto, where he recently curated Inuit Modern: The Esther and Samuel Sarick Collection. He was also a member of the curatorial team for the 2010 Scotiabank Nuit Blanche in Toronto. At the Smithsonian's National Museum of the American Indian, McMaster was the director's special assistant for Mall exhibitions and deputy assistant director of cultural resources. McMaster was also curator at the Canadian Museum of Civilization. In 1995 McMaster was the Canadian Commissioner to the XLVI Venice Biennale. He has curated many renowned exhibitions, including In the Shadow of the Sun (1988), Indigena (1992), Edward Poitras (1995) and Reservation X (1998). While at the Smithsonian, he co-edited and co-curated First American Art: The Charles and Valerie Diker Collection of American Indian Art (2004), edited and curatedNew Tribe: New York (2005–06) and co-curated Remix: Multiple Modernities in a Post-Indian World (2007). We are privileged to collaborate with Dr. McMaster on a regular basis regarding numerous questions arising in our work.